Hello!

We are just finishing school for the day. The two O s are playing on the floor and painting. We will be cleaning ourselves up soon for the Birmingham Baron's game tonight.
Olivia is so excited and we cannot wait to get some good baseball park hot dogs!(must be a child thing, Mommy wants no part of that) Nachos for Mommy. Fries for Daddy. Go BARONS! I hope we catch a ball. The children would love that! Joe has been known to catch them.
We found out today that the baby giraffe at the zoo has gotten her name. It is Willow, meaning slender and graceful. PERFECT name for her. Congratulations to Brayden for a GREAT name.
Orren submitted.... Maggie
Olivia submitted....Emma
Mommy submitted....Montie
Daddy.... Jambo, meaning "hello" in Swahili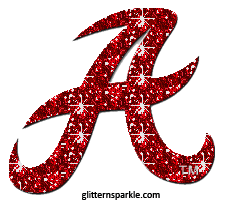 OH, how could I forget.................... it is 11 days until the season opener! Roll Tide!!!!!!!!!
Bobby Villere, just get ready, we will see you on the field!
LOL